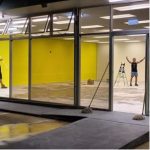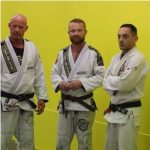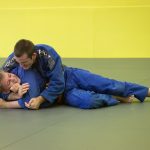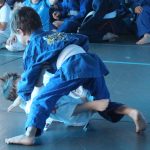 Another huge year for De Been 100% Jiu Jitsu Darwin.  The change of facility is now behind us and all would agree that training in A/C in Darwin is an absolute luxury.  We have big plans for the facility this year with more mats to come, a new front counter and much more.
The year finished off with a bang with the 2019 National JET selection camp held in Melbourne.  Keep an eye out for the team selection announcement soon.  The Darwin JET program will be undergoing a massive change this year with more opportunities for training, selection, and travel.  Once the National team has been released and Chris has debriefed all parent and 2019 JET members the 2020 opportunities will be announced.  Big shout out to the parents for their fundraising efforts, I'm sure every dollar helped for the recent trip to Melbourne.
Pete's recent visit was a blast as always as he covered some great techniques and got an opportunity to catch up with the team.  As an academy member your membership contributes to getting Pete here. So be sure to catch him next time he is in town.  He will be visiting a few times in 2020.
Kids start back 28th January with a competition on the 15th February to get everyone primed for the New Year.  The kids 2019 awards will be announced the same day.  The academy is looking to travel to the March Brisbane comp so if you are interested let Chris know.  With some of the team due to compete at NT Titles, Pan Pacs and World Masters this year is the year to get your competitive mindset into focus. For those looking to get into MMA speak to Luke as he prepares for another big MMA year in 2020
To align with the other academies around Australia our beginners' program has changed name to the BLUE BELT PROGRAM.  It will not only provide basics to enter all our classes but build on the fundamentals to ensure basics are perfected.
Finally tell all your friends about this month special.  Join for 12 months and not only get your free gi but receive your 13th month free too.  Don't forget Free Trials are available by appointment for those wanting to give it a go first.