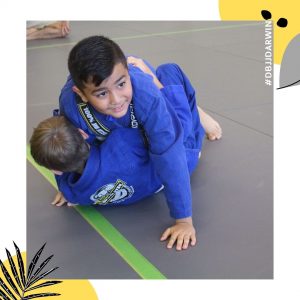 Junior 2 classes are for 10 to 15 years old and teach advanced techniques from grey to green belt.
Children can wear shorts and t-shirt when they first start and then purchase a Academy uniform (Gi – jacket, pants and belt).
Class Times
They are held on Tuesday 6.30 PM, Thursday 6.30 PM and Saturday 9 AM.
Class Fees
12 month contract $35 per week
Upfront 1 term $390
Upfront 4 terms $1300
Membership Details
All memberships are for unlimited classes.
Third and subsequent youngest family members are free.
12 month contract members school holiday programs are free.
Sports vouchers accepted for upfront payments only.
Class Coaches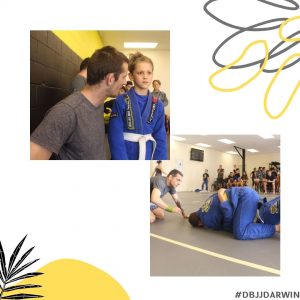 Chris opened the academy in 2008. He was awarded his Judo black belt in the 1990's and was an active competitor on the Australia judo circuit in his teens and early 20's. Promoted to Jiu Jitsu black belt in 2017 and has been competing in both Australia and overseas over the last ten years. His highest achievement was winning the Pan Am No Gi Championships in New York in 2015 and winning bronze at the 2018 World Masters in Vegas.
Luke joined the team in 2011 and became an owner in 2016. He has an extensive Martial Arts background having spent his childhood training taekwondo. He continues to work his stand up skills training in our kickboxing classes and regularly competes in MMA. He has travelled overseas to train with some of the best grapplers in the world and was a finalist at the Philippines Open.
Testimonial
Amazing coaching staff and a very family friendly environment.
My boys have been coming for 3 years and absolutely love it. Not only have thewy learned BJJ skills but also good sportmanship, respect, discipline and self confidence. They have made lifelong friends through the club and so have I. Highly recommend De Been Jiu Jitsu Darwin!
Jonlyn Smith – September 2020
Contact Details