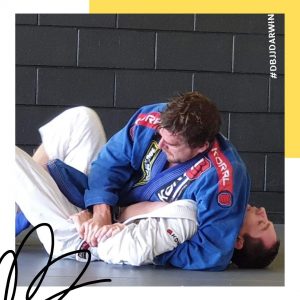 Senior classes are for 16+ year olds and teach techniques from white to black belt.
Class Times
Monday 6PM beginner and gi
Tuesday 6AM no gi
Wednesday 6PM beginner and no gi
Thursday 6AM no gi
Saturday 10AM gi open mat
Sunday 4PM no gi open mat
Class Fees
12 month contract $37 per week
12 month upfront $1,600
10 week pass $400
1 class pass $25
Private class $120 per hour
Membership Details
All memberships are for unlimited classes.
Third and subsequent youngest family members are free.
Full time students 20% discount.
Flexible arrangements for Defense personnel
Class Coaches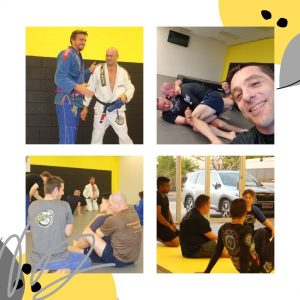 Darren opened the academy in 2008. He comes from an extensive martial arts background achieving his black belt in Karate. He was the first home grown BJJ black belt in the Northern Territory getting awarded his black by Peter De Been in 2016. Darren has won the QLD open and the Pan Pacific Championships.
Chris opened the academy in 2008. He was awarded his Judo black belt in the 1990's and was an active competitor on the Australia judo circuit in his teens and early 20's. Promoted to Jiu Jitsu black belt in 2017 and has been competing in both Australia and overseas over the last ten years. His highest achievement was winning the Pan Am No Gi Championships in New York in 2015 and winning bronze at the 2018 World Masters in Vegas.
Luke joined the team in 2011 and became an owner in 2016. He has an extensive Martial Arts background having spent his childhood training taekwondo. He continues to work his stand up skills training in our kickboxing classes and regularly competes in MMA. He has travelled overseas to train with some of the best grapplers in the world and was a finalist at the Philippines Open.
Sam is a blue belt who started with the club in 2016. She currently runs the beginners class with Luke and enjoys helping people start their jiu jitsu journey from scratch. Sam has entered many competitions with her hard work being rewarded at the Pan Pacs where she secured gold in her no gi division. Sam is also a strong supporter of Girls in GI.
Testimonial
First class facilities filled with even better people
Dropped in for an open mat session over the holidays. Very welcoming and great training.
Ben Clarke – December 2020
Contact Details