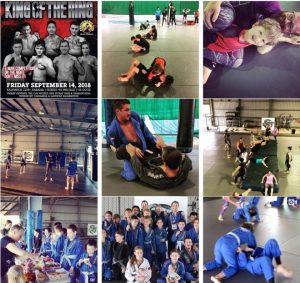 Another huge few weeks at the club. The kids had a party to congratulate one of their coach, Chris, on his Bronze at worlds. The seniors did the same on the town that night.
The planning for the ladies and beginners classes finally came to fruition. It resulted in over 25 new people hitting our mats and most importantly having a blast. The ladies got to know each other and were introduced to some basic principles. They were amazing and picked things up quickly. Their contagious laughter across the mats was a great sign that they all had a fantastic time. This week the ladies will pick their charity of choice and all the proceeds for the course will be donated. DM us if you wish to contribute too.
The beginners were very anxious at first but also learnt so much. The six week rolling program accepts newbies at any stage so tell your eager friends about our awesome club and the opportunity to learn the basics with other beginners.
This week gets bigger again with Luke fighting his second MMA fight and the new classes really picking up momentum. Follow us on Social Media, share our content, and please give us your feedback. We continue to work towards a positive Jiujitsu experience for all