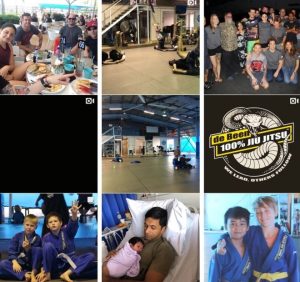 This month continues to be huge with the club turning 10 this week. A big thank you to all that have been involved over the last 10 years.  I speak for many members past and present when I say that the club has been a catalyst for so many fantastic friendships.  The strength of the club comes from those strong foundations that can only build with time and dedication.  It has been a privilege to see it organically grow to what it has today and know that the next 10 years will be huge!!  The celebrations will take place on Saturday 24th November at 7pm, at Tim's Surf and Turf.  Please see Nikki at the front desk to confirm your spot (24 spots remaining).  It will be a great night combining our end of year awards with the 10th Anniversary.  The best & fairest voting cards will be out next month, please get involved as the more votes we get the better the awards.  The kids won't miss out on the fun with their function to take place on at Lake Leanyer the following weekend.
Be sure to mark the 7th November down in your diaries for Peter's next visit.  These evenings are always full of awesome techniques and a few laughs too.  Get your questions ready for Pete (preferably BJJ related), he loves us all to get involved.  Kids start at 6pm and adults at 6.30 pm.  Chris, Luke and Darren are looking forward to joining Pete and Greg (Wodonga team) on the Asia leg of the seminar run.  We aim to use this opportunity to meet our Indonesian team mates and provide options to visit for the Darwin team 2019.
Pan Pacs are just around the corner and those going are in full training mode.  The club has generously arranged accommodation for the first 4 who nominated.  We look forward to another huge weekend with 7 members looking to compete.
After a recent discussion with a parent we have decided to make the final week of this term dealing with bullies week.  The club has always been very strict about the use of BJJ outside the club environment.  This week will be focus on using BJJ in a conflict situation and ensuring the correct context is applied.  Many of my students over the last 25 years have managed to diffuse situations using martial arts. Nothing will be taught that they don't already know, it comes down to context and confidence. If you have any concerns about your child participating please speak to Chris before class or by direct message.
We will round off the week with our next interclub kids comp, the Little Dragons BJJ Comp starting at our club at 8.30am.  Another great opportunity to practice everything learnt this term.