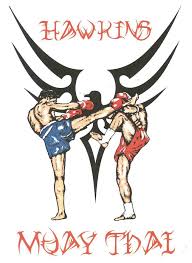 Hawkins Muay Thai is now holding kickboxing classes at De Been 100% Jiu Jitsu Darwin. Classes are for 16+ year olds.
Class Times
Monday 6AM
Tuesday 5.30PM
Wednesday 6AM
Thursday 5.30PM
Friday 6AM and 5PM
Class Fees
12 month contract $37 per week
12 month upfront $1,600
10 week pass $400
1 class pass $25
Private class $120 per hour
Membership Details
All memberships are for unlimited classes.
Third and subsequent youngest family members are free.
Full time students 20% discount.
Flexible arrangements for Defense personnel
Class Coach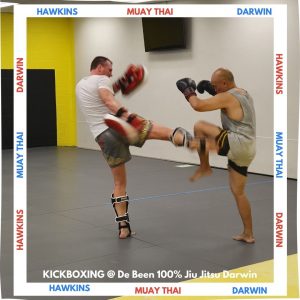 Andrew is the head coach for the kickboxing classes. He started his martial arts journey in taekwondo as a teenager. After a visit in his late twenties to Thailand he decided to give Muay Thai a go. Andrew worked hard learning this new sport which culminated in representation at the Arafura games. The following years he enjoyed success at local and interstate fights. Andrew continues to train in kickboxing recognizing the benefits in body strength and conditioning. As a coach he enjoys sharing his knowledge with other students and is excited to be joining the De Been 100% Jiu Jitsu team.
Contact Details
Address – unit 1, 4 Charles Street Stuart Park NT 0820
Phone – 0411 612 401
Email – dbjjdarwin@gmail.com