In recognition that all individuals start with different backgrounds, fitness levels and availability we have introduced the beginners program. All members will be taught the basic white belt requirements for our regular classes.  The ultimate goal is to get you ready to join the regular program in the safest most enjoyable way.  When ready, your coach will sign ask you to join the regular program.  Some will graduate after only a few weeks whilst others may end up taking longer.  The beauty of this program is you can learn at your own pace.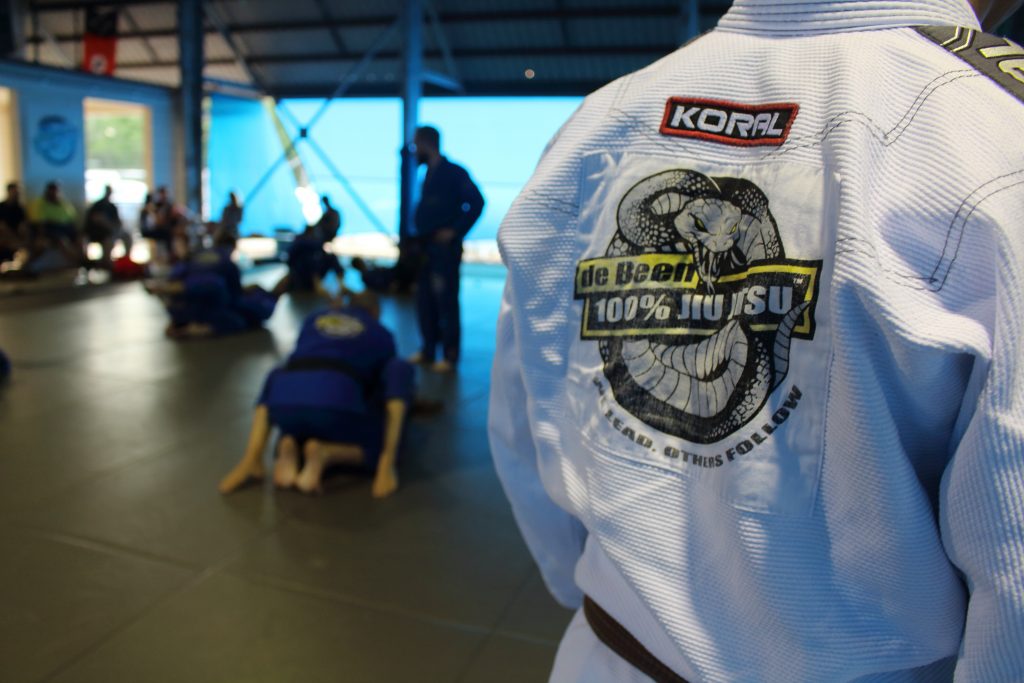 You will learn:
To build confidence
To get out of your comfort zone
To remain calm and perform under pressure
Self-defence
To get and stay in shape
To understand concepts
Fundamental techniques
How and why you must build a great foundation
At de Been 100% Jiu Jitsu we fully recognise the importance of developing the correct foundations as early as possible. In our experience we have seen many students who unfortunately have not had the correct early development in their training, causing difficulties later. If you value the importance of high quality early development, our Beginner program is a must-try for you.
The yearly ladies classes are a 10 week program to intorduce self defence and Jiu Jitsu to first timers.  All proceeds are donated to a community organisation of the groups choice.